Mihotelito boutique hotel, is your hotelito.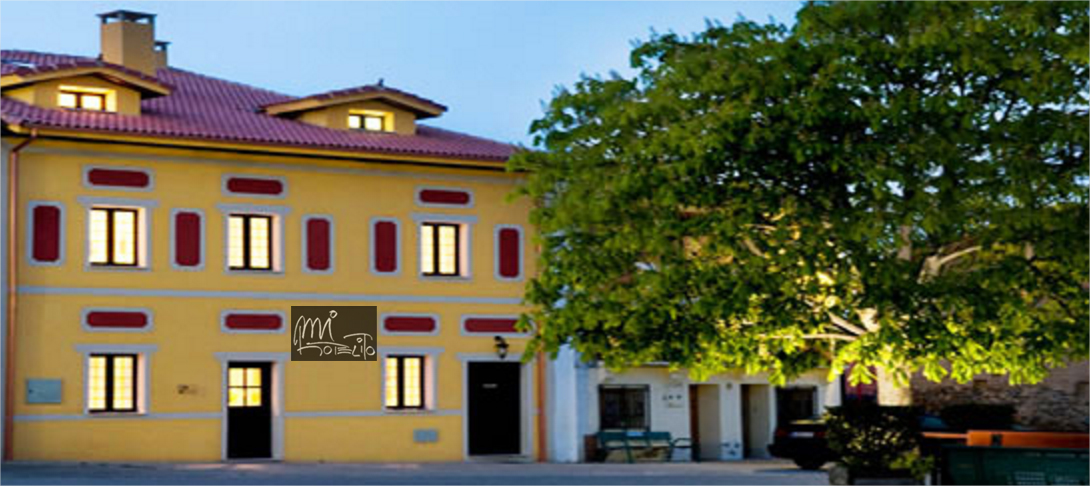 Mihotelito is an unexpected surpise, right at the center of af a quaint village. It has undergone a complete refurbishing to meet the high quality standards required by our guests.
Bar, living room with chimney, patio garden, all in the Worlds Heritage Site of Viloria de Rioja.
Welcome and enjoy your stay.
What our clients say
09/06/2016
We spent one night here before taking the ferry from Bilbao. Rosario, the owner, came out to meet us when we arrived and invited us for drinks and a chat in the lounge as soon as we were settled (as others have noted she speaks perfect English). The room was a good size with a very comfortable bed, very modern bathroom fittings and spotlessly clean. The hotel is furnished throughout most elegantly with antique and modern pieces. Rosario prepared a good dinner and breakfast and gave us lot of advice and helpful information about the area and its food and wine. It was a pleasure to stay here and enjoy the peace of a (very) small (very) rural village. Being in such comfort and, as an occasional long distance walker, it made one feel slightly uneasy watching the Camino pilgrims trudging by!
06/07/2016
We booked Mihotelito during our Camino and it was a refreshing difference to the Hostales on the way. White bed linen and a nice bath helped us forgetting our blisters. Rosalia is a great cook and dinner as well as breakfast was one of the best we had so far on the Camino. We had some nice conversations with our host as Rosalia spoke perfect English. All was very clean and beautifully presented.